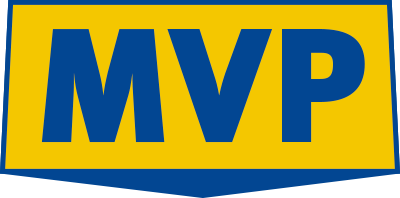 Millennium Value Package
Top Benefits
Free Oil Changes On all pre-owned and new vehicles for twelve months.
Free Tire Rotations On all pre-owned and new vehicles for twelve months..
Free Cosmetic Wheel Maintenance For twelve months.
Free Key Replacement For six months.
Free Annual 26 Point Inspection Feel safe in your new car.
2 Free Car Washes Per Month Keep your new investment fresh and clean at Millennium Hyundai, please call ahead to ensure availability.
Sales Benefits
Complimentary Shuttle Service For sales customers who need to be picked up within a discretionary proximity.
Expedited Paper Work and Delivery We understand your busy schedule, and can have most of the sales process done over the phone. This ensures you will be in and out of our store as quickly as possible.
On Site Insurance In addition to working daily with nearly every insurance company, we also have an Allstate representative on site for your convenience, and can take care of all your car insurance needs within the facility.
Credit Union Members Support We work with Groove Car to offer our Long Island Credit Union Members special values such as differed 90 day payments, 1 year Sirius Radio membership, lower APR rates, and much more.
Trade-In Benefits
Free Appraisal of Your Trade For up to 20% above book value. We will purchase your car even if you do not purchase one from us, and up to 20% above book value as well!
$1,000 Valued Customer Trade Incentive Upon attainment of your maturity date if you choose to trade in your vehicle that has been serviced with us throughout your term we will give you an additional $1000 value towards your trade.
Service Benefits
Free Loaner Cars by Appointment If need be we can provide you with a loaner car for your convenience while your vehicle is being serviced in one of our TEN on-site service bays.
Complimentary Shuttle Service For service customers who need to be picked up within a discretionary proximity.
Bonus Packages
Referrals Bonus Receive $200 cash or a $250 charitable donation of your choice, for referring a customer who makes a purchase.
We Support Our Troops Receive a $500 US Military Service discount for Active Duty, Veterans, National Guard, and Reserve service members.
College Students Incentives We make the process a bit easier for students with a $400 College Graduate Coupon and competitive interest rates for college students graduating soon or who have graduated in the last 24 months.
Added Benefits
Benefits of a Corporate Organization
We are pleased to be part of the extensive NY Auto Giant Family. With our access to over 10,000 new and pre-owned vehicles, we are able to locate your desired vehicle faster, and at a lower cost than our competitors. We are proud members of dozens of communities on Long Island, and responsible for employing over 2,000 Long Islanders, you can trust we are looking to provide the best possible service to our neighbors.
Community and Charities
We Support Our Community and Our Charities
Millennium Hyundai is a family oriented institution, and giving back to our community and others is a high priority. We have annual Blood Drives, Coat Drives, and Food Drives. In addition, a portion of our proceeds go to support ongoing cancer research. We have partnered with The American Cancer Society in supporting through giving and active participation in marathons for Brest Cancer Awareness. Locally we have partnered with the Winthrop Pediatric Cancer Center for Kids and the amazing work they are doing there for pediatric cancer and blood disorder treatment.