CALL US NOW AT (833) 392-0640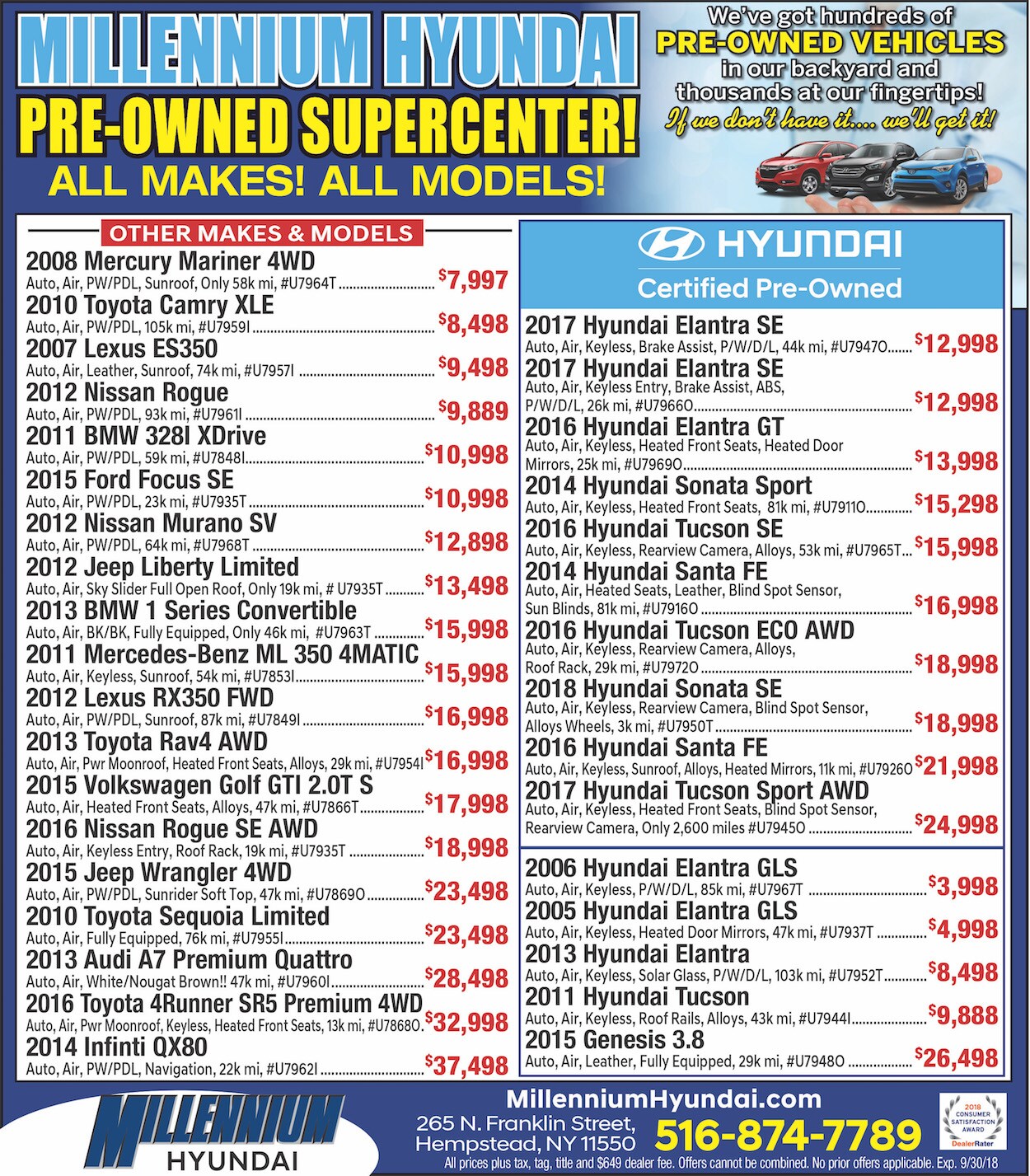 Used Cars For Sale in Hempstead NY at Millennium Hyundai
If you're looking for a reliable used car in Hempstead NY, you're in the right place! Our Hyundai dealership is home to a diverse inventory of used cars from our automaker, as well as other popular brands. You can get full vehicle details of any model that catches your eye including the mileage, features offered and more with one click.
If there isn't a model that you want to drive home in, let us know what you're looking for using our quick CarFinder tool. If you see a used car that you want to purchase, just hit one of the buttons below and follow the simple instructions.
Check out our inventory of Certified Pre-Owned Hyundai cars on Long Island NY if you want a Hyundai that combines the pricing of a used vehicle and many of the benefits of a new car.